Ron Zappata Adventures
My new friend, Ron Zappata, was happy to give me a GREAT deal on the dive!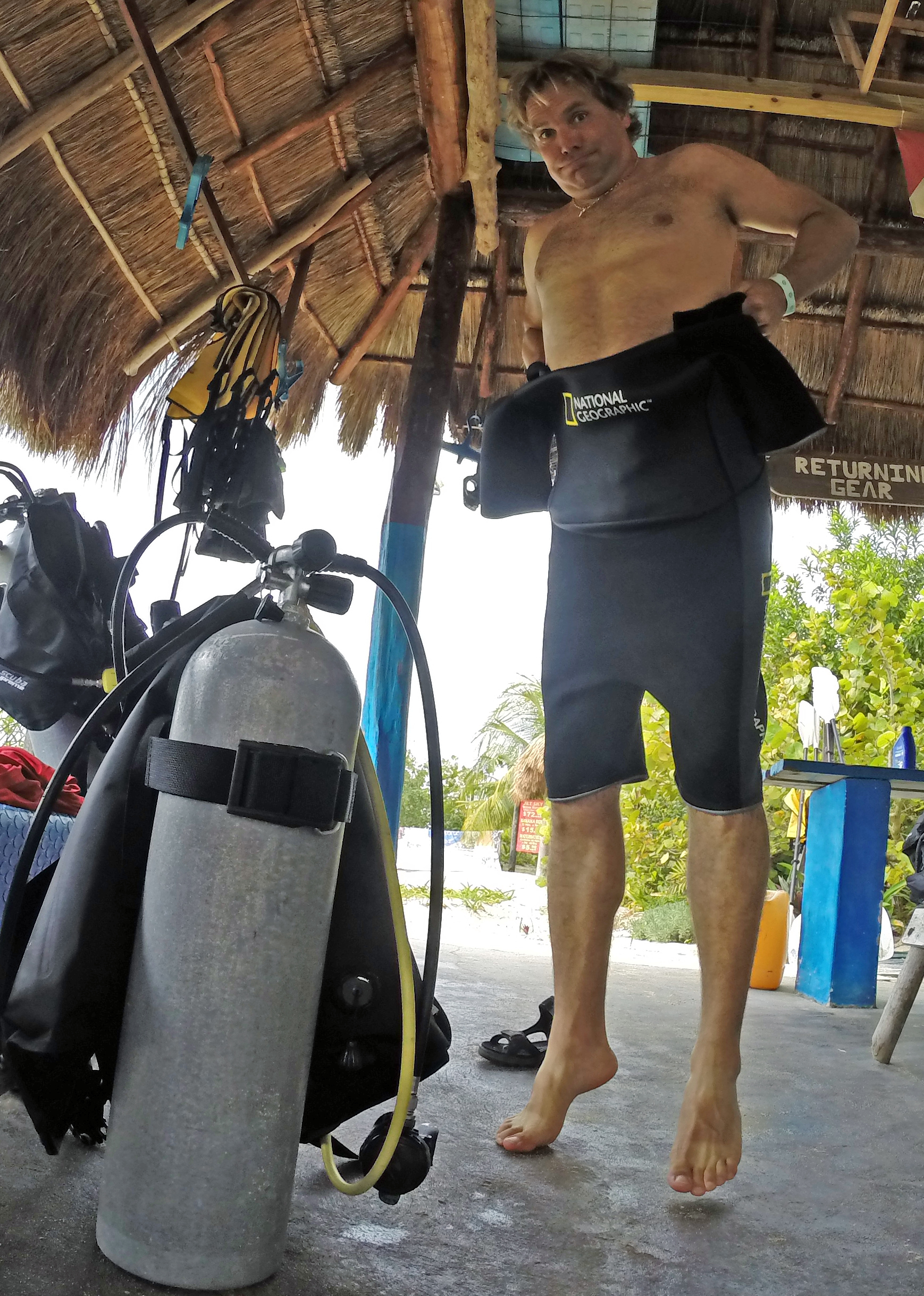 Squeeze in
Man, I gotta lose some more weight.
 
Lick the lens
You're supposed to lick the lens to avoid fogging?
Shark Mascot
Don't know if this is the greatest mascot for a dive company... you decide.
 
Boarding the boat
Captain Santiago and Divemaster Abraham welcome me aboard. I was their ONLY guest!
On the speedboat bow
Bouncing on the water at 40kmh! Wind in my hair!
 
Falling in
A lucky shot by Abraham as I fall in.
Sand play
I dig my hands through the sand as the current pushes me along.
First Encounter - DORY
Hi, Dory! Remember me? Of course you don't! Ha!
Flounder Camo
Well-Camouflaged in the sand, a flounder hopes I don't see it.
School of Yellowtail
I'm guessing Yellowtail? Anybody know?
Swimming through
Swimming through the network of caves while Abraham watches on.
Angelfish swim-by
An incredibly beautiful angelfish tolerated a close encounter.
El Diablo
El Diablo stares down at me from the roof of the cave!
 
Exiting El Diablo
I was happy to rush out of the cave I called "El Diablo" (see previous photo)
 
Thumbs up at sea bottom
Just exited a spooky tunnel. Thought I'd tell the camera man I'm good!
Barracuda Twins
Twin Barracuda patrol the deep, while I watch, warily.
 
BIG Barracuda
A 6-foot Barracuda lurks behind a reef, taking advantage of the break in the current. I didn't know there was a SECOND one, right behind the rock!
Pufferfish
A medium-sized puffer came out of his hiding place to greet me.
Turtle in Space
A lone turtle floats by the reef. The water in Cozumel is famous for its clarity, making this beautiful creature seem to float in space.
Turtle closeup
A magnificent turtle allows a closeup.
Two Lobsters
A lobster couple welcomes my camera into their home! NOT!
Ran out of Air
Can't believe it, but I ran out of air. All that incredible stimulation drained my tank. How embarrassing.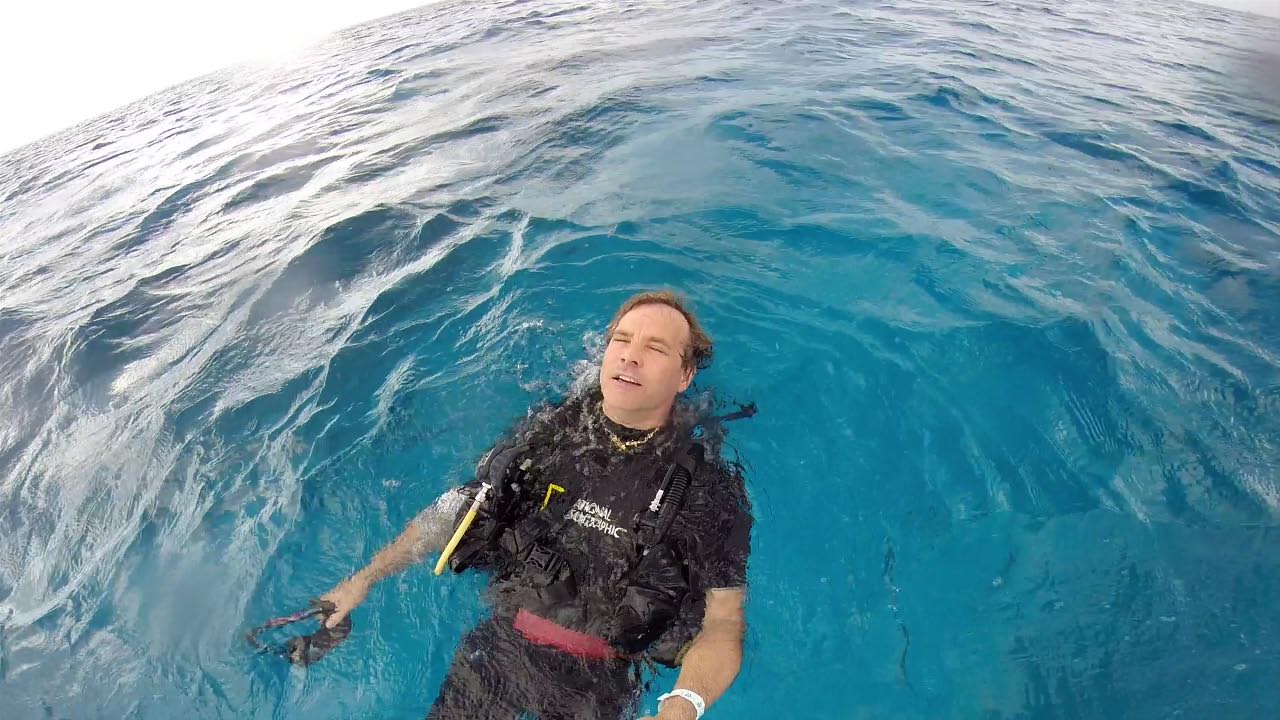 Air sweet air
Taking a few big lungfuls of air, after running out, 30 feet below the surface.
Exiting the deep
Almost sad to return to the surface, but the sun is setting, and the Barracudas are gathering....as are the sharks.
Abraham exits
Second dive complete, and Abraham approves of the adventure!
Chillin
Chillin while I wait for the sun to set
Giving thanks to Neptune
Thank you, Neptune, for a wonderful adventure!
My ride home
Apparently a taxi wasn't available, so....
On the open road
My ride gave me plenty of chances to get some cool shots.